Fulfillment Center Services
in MERIDIAN, ID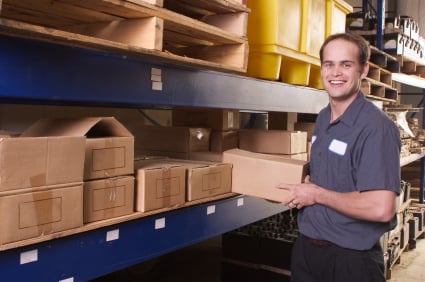 Navis Pack & Ship has been providing order fulfillment service for over 25 years.
When you are looking for fulfillment service for your small business, be sure to choose an experienced partner.
Small businesses need fulfillment companies to help them save the overhead of storage, labor and inventory management.  Helping businesses with these cost savings, Navis Pack & Ship has built a reputation among existing clients for dependability and integrity.
Whether you are selling products online, through a mail-order catalog or other channels, Navis Pack & Ship will represent your interests with professionalism.  We'll receive your products, organize and secure them in our warehouse, and then provide you with professional results in preparing your goods for shipping, leaving you stress-free. After all, you want someone who will provide fulfillment service like they're a part of your company, reflecting your values.
Your inventory will be insured against loss or damage, and we'll accommodate any custom labeling and packaging materials you might want included in your order.   So if you're searching for an experienced, dependable fulfillment service, Go Navis!
Need a quote? Call us at (208) 322-9459, and we'd be happy to listen and provide a custom solution based on your needs. Thank you for giving Navis the opportunity to earn your trust, and your business.
Sincerely,
Bill Chave
Navis Pack & Ship of Boise
1100 Taylor Ave Ste 102
MERIDIAN, ID 83642
Customer Reviews
Navis Pack & Ship Boise is rated
Navis Pack & Ship
1100 Taylor Ave Ste 102

MERIDIAN, ID 83642

Monday - Friday: 9:00AM - 5PM
Saturday by Appointment

Serving Boise & Meridian