At Navis Pack & Ship in New York City , we understand that customers want flexibility when it comes to their shipment. We are your local pickup and delivery service in New York City .
Local Information in New York City
Navis Pack & Ship of New York City is an independently owned and operated business in the expanding Navis network. Navis is the premiere provider of packing and shipping services for difficult-to-ship items in North America. The proprietor of this location - Bill Greenwood - is fully certified under Navis' stringent training and operating requirements for packing, shipping, pickup and delivery of fragile, large, awkward and valuable goods. You can't beat our reputation.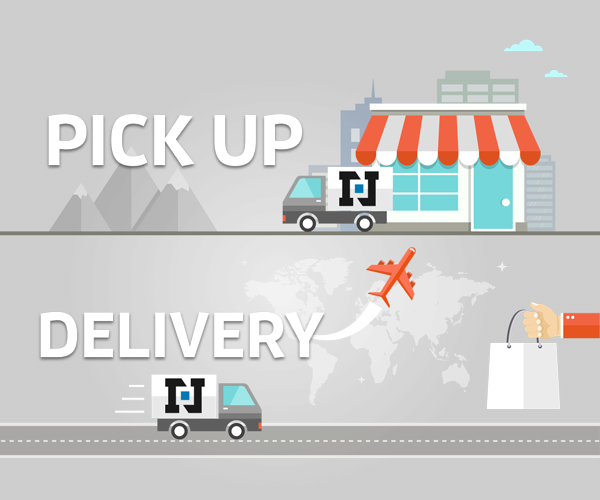 Flexible Pickup & Delivery Services
While one customer may prefer to have a full-service pickup and inside white glove delivery, another may prefer to drop an item off at our location and have it shipped to the dock. For this reason, Navis offers a variety of pickup and delivery options in depending on your budget and scheduling needs.
Freight Pickup Service in NEW YORK, NY
We can handle all aspects of the freight shipping process including pickup, packing, crating, declared value coverage and delivery for your domestic and international shipping needs. Contact today for your personalized quote.
Pickup Service Options in New York City
Date-certain pickup option available.
Inside or curbside, for residential or commercial origins.
Lift-gate or loading dock.
Delivery Service Options in New York City
Full-service, inside delivery for businesses, where available, including unpacking and debris removal.
Loading dock delivery.
Full white glove residential delivery, including placement of items into a room of your choice and complete debris removal of all packing materials, including heavy crates or pallets. (Call for availability at your destination.)
Residential inside delivery past the first threshold, typically a garage.
Curbside Delivery with Liftgate, enabling your shipment to be removed from the truck by the delivery driver for your convenience and the safety of your items.
Terminal Delivery, allowing you to pick up your shipment from the transportation carrier's nearest terminal using your vehicle.
Door-to Door and Door-to-Port services available for international shipping needs.
Need a quote? Call us at (212) 979-7870, and we'd be happy to listen and provide a custom solution based on your needs. Thank you for giving Navis the opportunity to earn your trust, and your business.
Sincerely,

Bill Greenwood
Navis Pack & Ship of New York City
30 Broad Street Ste 14152
NEW YORK, NY 10004
Navis Pack & Ship
30 Broad Street Ste 14152

NEW YORK, NY 10004

Monday - Friday: 8:00am - 6:00pm

This Location is Sales Only

Serving New York City
DOT Number: 2487696 MC Number: 861379