Local Shipping Information in West Palm Beach & South Florida
About Us
Navis Pack & Ship of West Palm Beach is an independently owned and operated business in the expanding Navis network. Navis is the premiere provider of packing and shipping services for difficult-to-ship items in North America. The proprietors of this location - Andy & Wendy Ahrens - are fully certified under Navis' stringent training and operating requirements for packing, shipping, pickup and delivery of fragile, large, awkward and valuable goods. You can't beat our reputation.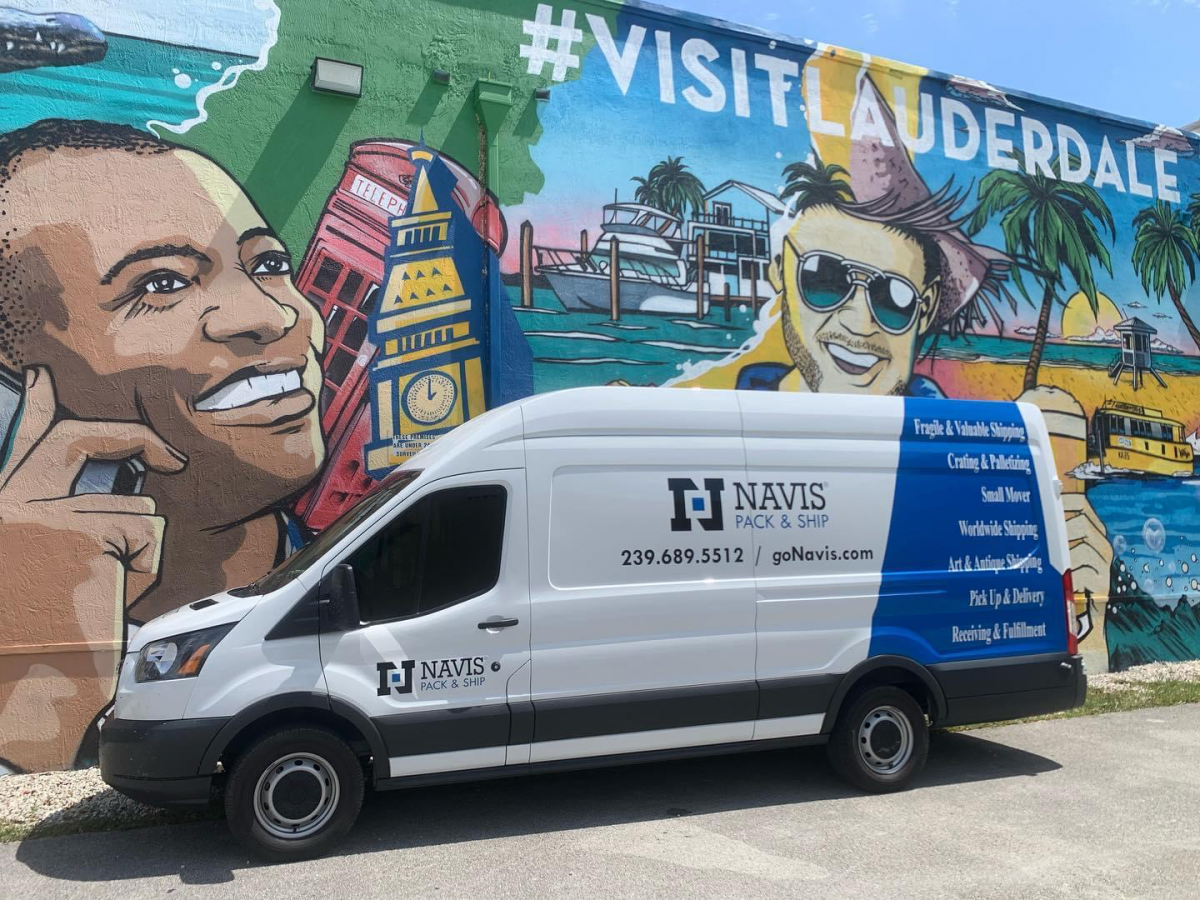 Shipping Services in West Palm Beach & South Florida
Navis Pack & Ship in West Palm Beach & South Florida has earned a reputation for excellence for our packing, palletizing, crating and boxing as well as a variety of shipping service options.
Your Shipping Experts in West Palm Beach, FL
Whether you need to ensure safe delivery of your items down the street or around the world, we offer innovative solutions for your packing and shipping challenges. Based on a foundation more than 30 years of experience, Navis Pack & Ship has been the leading company for handling your fragile, large, awkward or valuable items, including furniture, equipment, artwork, machinery, computers, and antiques. That's why business and residential customers alike have come to rely on Navis Pack & Ship. Where do you go to get it there with care? Go Navis!
Navis will tender your shipment to one of a select group of licensed, bonded and experienced national motor carriers (trucking companies), air cargo carriers, or other specialty transportation providers.
Navis provides the following Shipping Services in West Palm Beach & South Florida
Domestic and International Air Freight for your time sensitive needs.
Less than Truckload (LTL) consolidation to save you money.
Full Truckload (FTL) for your larger shipments.
International Full and Less than Container Load for your ocean shipments.
Personalized quote for the cost of packing and shipping.
Next Day, 2nd Day, Deferred, Ground and Time Definite services worldwide.
Full service pickup in the U.S. and Canada.
Declared value coverage up to any value based on your individual shipment needs.
Destination services include standard and premium level white glove delivery to businesses and residences (where available).
Need a quote? Call us at (561) 768-7978, and we'd be happy to listen and provide a custom solution based on your needs. Thank you for giving Navis the opportunity to earn your trust, and your business.
Sincerely,
Andy & Wendy Ahrens
Navis Pack & Ship of West Palm Beach & South Florida
515 N. Flagler Dr Ste #P-300A
West Palm Beach, FL 33401
Navis Pack & Ship
515 N. Flagler Dr Ste #P-300A

West Palm Beach, FL 33401

Monday - Friday: 9:00 AM - 5:00 PM

Serving West Palm Beach & South Florida