With over three decades of experience, Navis Pack & Ship has become the go-to furniture shipping solution for everyone from interior designers and furniture companies to homeowners and antique buyers and sellers. Whether you're shipping one piece or an entire household, we've got you covered. From delicate and fragile to large and valuable, we handle it all with care and expertise. With Navis Pack & Ship in GREENSBORO, NC, your furniture will arrive at its destination safely and securely.
Key Benefits of Shipping Furniture with Navis Pack & Ship
Quick and Personalized Shipping Quote
At Navis Pack & Ship in GREENSBORO, NC, we recognize that each shipment is unique and requires a customized approach. That's why our team delivers quick and personalized quotes to match your specific needs and budget. Navis partners with multiple shipping carriers to provide options for our customers. Trust us to provide the right shipping solution for you.
Specialized Packing & Crating Services
Don't worry about your shipment while it's in transit. Navis Pack & Ship's expert packing techniques, such as Foam-In-Place, cushioning, and blocking & bracing, guarantee a secure shipment every time. For fragile, large, or high value items, Navis also offers custom furniture crating to protect your shipment against damage.
No Minimums or Weight Restrictions
At Navis Pack & Ship, there are no minimums or weight restrictions. This means that shipping furniture with us is more convenient, affordable and accessible to everyone.
Declared Value Coverage*
We offer declared value coverage up to any value, based on your individual shipment needs. This gives you peace of mind knowing your furniture is protected.
Full Service Pickup in the U.S. and Canada
Our full-service pickup in the U.S. and Canada makes shipping furniture with Navis Pack & Ship even more convenient. If you don't have the means to bring your shipment to our location, simply call Navis and schedule a pickup when it's convenient for you.
Worldwide Delivery Options
We offer a range of domestic and international shipping services, including Next Day, 2nd Day, Deferred, Ground, and Time-Definite delivery, worldwide. Choose the delivery method that best meets your time and budget.
White Glove Delivery
Step up your shipping game with our white glove delivery option, including delivering items to the room of your choice – available for your business or residence.
* Rules and Restrictions Apply
How Navis Ships Furniture
At Navis Pack & Ship in GREENSBORO, NC, we take the hassle out of shipping furniture. Our experts will carefully pack and crate your armoires, tables, couches, recliners, grandfather clocks, and any other type of furniture to ensure a safe and secure shipment every time. With our partnerships with multiple shipping carriers, we offer interstate furniture shipping services that cater to your specific needs.
How much does it cost to ship furniture?
Wondering about the cost of shipping your furniture? It depends on the size, value, and mode of transportation. But don't worry, our team will work with you to determine the best solution that fits your budget. Get in touch with your local Navis today for a personalized furniture shipping quote.
Ship With Us Today
Our quality services are vouched for with Navis Pack & Ship's proud partnerships with leading organizations in the industry. As a trusted partner of SeniorAdvisor.com, National Association of Senior Move Managers, American Moving & Storage Association, Caring Transitions and the International Association Movers, Navis is committed to providing top-notch furniture shipping services to all customers.
Trust us to bring our A-game to every shipment request, guaranteeing your furniture arrives in pristine condition. Whether you're moving one piece or an entire household, we've got the skills and resources to get the job done, tailored to your needs and budget.
Find a Navis Pack & Ship Location Near You for a custom furniture shipping quote.
Navis is Proud to Work With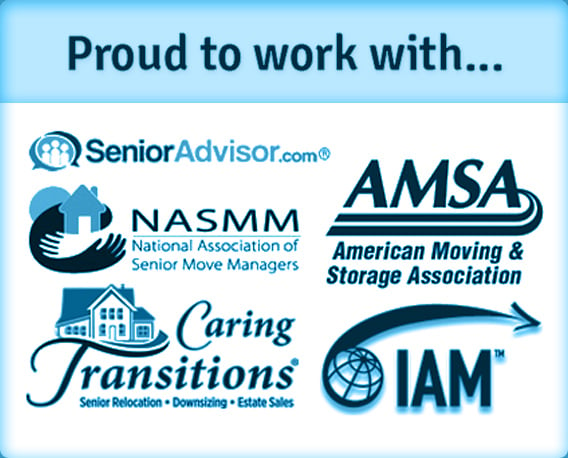 SeniorAdvisor.com
National Association of Senior Move Managers
American Moving & Storage Association
Caring Transitions and IAM
Need a quote? Call us at (919) 832-9006, and we'd be happy to listen and provide a custom solution based on your needs. Thank you for giving Navis the opportunity to earn your trust, and your business.
Sincerely,
Terry Butler
Navis Pack & Ship of Greensboro
717 Green Valley Rd Ste 200
GREENSBORO, NC 27408
Navis Pack & Ship
717 Green Valley Rd Ste 200

GREENSBORO, NC 27408

By appointment only: Monday - Friday: 9:00 AM - 4:00 PM

This Location is Sales Only

Serving Greensboro