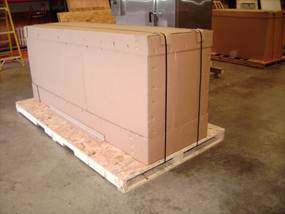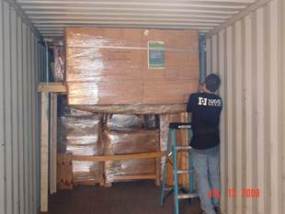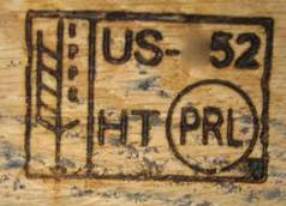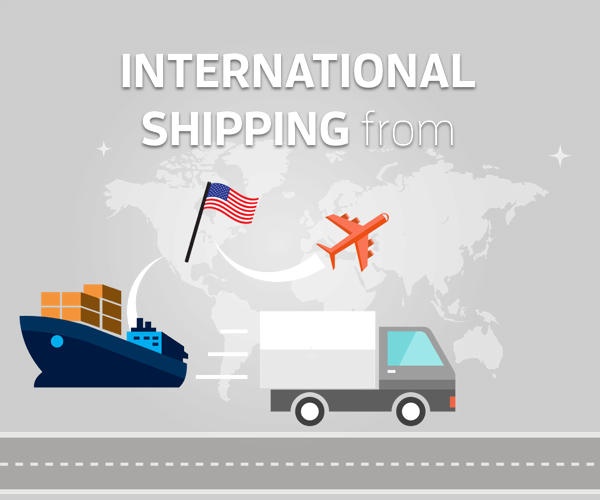 Navis Pack & Ship enhances cross-border trade by helping consumers and businesses with their international shipping needs. Whether your business is expanding internationally or you need international shipping services, Navis Pack & Ship will help you overcome the challenges of international shipping. Here, we give you an insight into international shipping and how our services can benefit you.
What is International Shipping?
International shipping refers to shipping packages and freight from one country to another. Our experienced international shipping experts will help you understand and follow international shipping policies and the paperwork involved.
Further, we can help you navigate other complexities of international shipping, especially if you are new to international shipping. Navis Pack & Ship ships to Mexico, Canada and across the globe, including major countries in:
Europe
Asia
Australia
South America
Africa
Learning how to solve the different challenges for international shipping can save you time and money. You can count on our experience in international shipping to find the solution that best fits your needs.
How Long Does International Shipping Take?
Several factors impact the duration of international shipping. Shipment duration depends on cargo size, shipping mode, destination, and freight forwarding company. The trade-off in international shipping is between time and cost. Air shipping, for instance, reduces the shipping duration but increases transportation costs. However, most international shipments take two days to four weeks to reach their destination. Consult with Navis Pack & Ship to determine the shipping time frame to meet your deadlines.
Experienced at International Shipping
Whether you need to ship a single item by air or a full or partial container load via ocean, an Ocean Transport Intermediary ("OTI") helps you navigate the maze of paperwork and complex customs regulations to correctly export your shipment, while providing competitive international rates.
Many Navis Pack & Ship locations maintain an agent relationship with our franchising company, Annex Brands, Inc. which employs an Ocean Transportation Intermediary (OTI) and carries the proper license from the Federal Maritime Commission ("FMC").
Annex Brands Inc. is licensed by the Federal Maritime Commission and all OTI services provided by Navis Pack and Ship are solely carried out as agents for Annex Brands, not as OTI principals. To the extent that an ocean house bill of lading is issued, it will be issued by Annex Brands Inc., and not any other related entity, pursuant to Federal Maritime Commission regulations.
In complete compliance with FMC regulations, the International Ocean Export Department at Annex Brands will issue and provide a NVOCC House Ocean Bill of Lading per your shipping instructions. Annex Brands will also provide the ocean carrier or co-loader's bill of lading copy for your shipment.
Preparing your shipment for export also requires important considerations. For example, certain kinds of wood used in the construction of a shipping container must comply with ISPM-15 certified regulations. Based on decades of preparing international shipments, the experts at Navis Pack & Ship know how to correctly pack and protect your fragile, large, awkward, and valuable goods against potentially harsh overseas shipping environments.
Enhancing Efficiency in Your International Shipping
International shipping can be complicated, especially for beginners. That's where Navis Pack & Ship can help. Navis offers the following international shipping services:
International Air Freight for your time sensitive needs.
Personalized quote for the cost of packing and shipping.
Declared value coverage up to any value based on your individual shipment needs.
Door-to-Door, Door-to-Port, Port-to-Port and Residential or business delivery (Check for availability at your destination.)
International Forms and Documentation Management.
Enhance Your International Shipping with Navis Pack & Ship
Do not face the challenges of international shipping alone, especially if you are a beginner. Navis Pack & Ship is a reliable international shipping expert that can help from the start to finish of an international shipment.
Need a quote? Call us at (919) 832-9006, and we'd be happy to listen and provide a custom solution based on your needs. Thank you for giving Navis the opportunity to earn your trust, and your business.
Sincerely,
Terry Butler
Navis Pack & Ship of Greensboro
717 Green Valley Rd Ste 200
GREENSBORO, NC 27408
Navis Pack & Ship
717 Green Valley Rd Ste 200

GREENSBORO, NC 27408

By appointment only: Monday - Friday: 9:00 AM - 4:00 PM

This Location is Sales Only

Serving Greensboro
Helpful Tips for International Shipping