Receiving & Fulfillment Center
in Greensboro
Reduce Your Overhead
Navis Pack & Ship can streamline your business when you outsource your receiving and fulfillment business. We deliver on-call shipping, packing services, crating, receiving, storage and fulfillment to allow you to handle more customers without adding overhead. When you outsource shipping and fulfillment, you save money by paying for shipping services when you use them - not when you don't.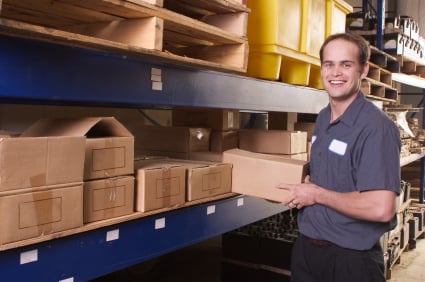 Receiving & Fulfillment Services
Use our receiving and storage when you lack space: We'll receive and store all types of inventory.
Pickups and deliveries made easy: We offer pickup and delivery services with a liftgate truck.
Storage options: Store company goods in our warehouse for short periods of time.
Minimize costs: Add product lines without investing in larger commercial storage, packing, & shipping facilities.
Improve worldwide order fulfillment: We can receive, consolidate, and fulfill customer shipments and returns.
Maximize customer returns: We can handle asset recovery, lease returns, liquidations and recalls to increase efficiency and save money.
Improve commercial inventory: Control and reduce costs of receiving, restocking, and waste.
Reduce risk: We pack and cover all types of large, fragile or valuable items in transit.
Need a quote? Call us at (919) 832-9006, and we'd be happy to listen and provide a custom solution based on your needs. Thank you for giving Navis the opportunity to earn your trust, and your business.
Sincerely,
Terry Butler
Navis Pack & Ship of Greensboro
717 Green Valley Rd Ste 200
GREENSBORO, NC 27408
Navis Pack & Ship
717 Green Valley Rd Ste 200

GREENSBORO, NC 27408

By appointment only: Monday - Friday: 9:00 AM - 4:00 PM

This Location is Sales Only

Serving Greensboro