Artsy in Ashland
Nov 15, 2012
Hello, Navis blog readers! My name is Lesley Frenz and I write an art blog, Artsy Forager and am happy to guest post here at Navis!
When my husband & I travel, we love to hunt for the creative hubs wherever we are—the spots where you can find unique shops, locally owned restaurants, charming neighborhoods and of course, art galleries and studios. One of our favorite artsy towns has been Ashland, Oregon, a charming little hamlet in the Rogue Valley of southern Oregon. Ashland's biggest claim to fame is its annual Oregon Shakespeare Festival. The bard is BIG in these parts!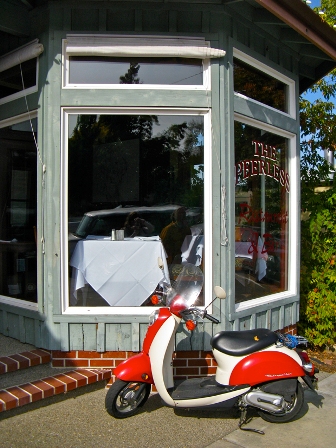 Ol' Will Shakespeare isn't the only cultural influence in Ashland. Galleries and artsy shops abound in Ashland, providing additional diversion for the tourists drawn to the city's annual Shakespeare festival. Strolling down Ashland's Main Street offers up beautiful architecture, small town charm and artsy shops galore. If you're looking for a little girlie artsiness, The Crown Jewel never fails to deliver. Chock full of beautifully crafted artisan jewelry, textiles and original art. When I was there with a girlfriend, we oohed and aahed over all the delightful choices.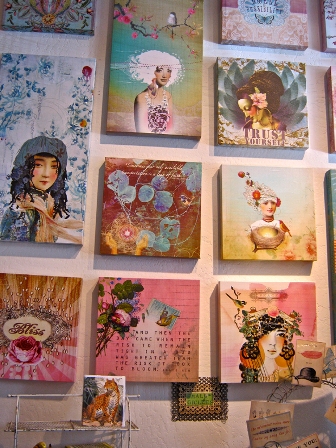 Up and down Main Street, there are plenty of artsy choices, whether you're looking for contemporary art, jewelry or a unique gift. But you'll be rewarded if you venture a bit North of downtown to The Railroad District. A bit less crowded with tourists, you'll find a few excellent galleries hidden there, as well as shops, music, theatre, restaurants and accomodations. My favorite among the Railroad galleries was Davis & Cline, a contemporary gallery with range of artists and styles as well as a stunning art glass gallery.
Of course, being in the Northwest, you have to find the time to stop for coffee and there are lots of choices for enjoying a well-crafted cup of joe. And what could be better with coffee than art of the confectionary kind?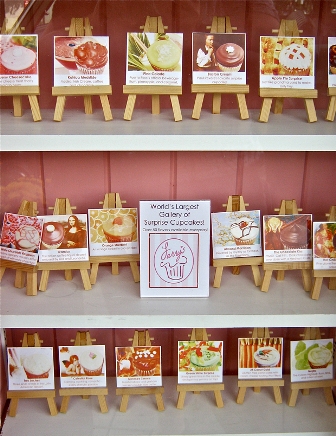 After a day filled with exploring galleries and shops, Ashland offers a beautiful oasis in the center oftown, Lithia Park, a 93 acre park included on the National Register of Historic Places and designed by the landscape architect responsible for San Francisco's Golden Gate Park.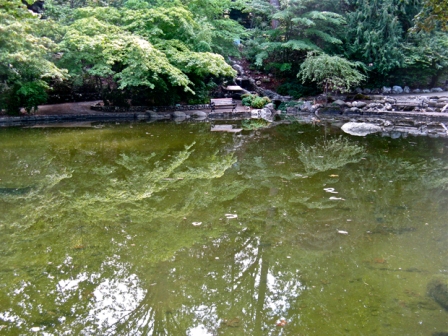 Created and natural beauty abounds in Ashland, making it a favorite artsy spot.