WEST PALM BEACH, Fla., Sept. 12, 2023 -- Are you an art enthusiast or collector who is constantly worried about the safety of your valuable artwork during transportation? Whether you're relocating, shipping artwork to a gallery, or bringing a new purchase home, taking the necessary precautions to handle your precious oil paintings is vital.
Preparing valuable artwork for transportation is crucial to avoid any potential damage that would depreciate its value. "At Navis Pack & Ship, our professional team specializes in on-site high value art packing, ensuring that your precious pieces are protected and secure throughout the entire journey," stated Andy Ahrens, Independent Owner of Navis Pack & Ship of West Palm Beach and South Florida.
"We understand the importance of preserving the integrity and value of your artwork, which is why we employ skilled technicians who are well-versed in handling delicate and valuable pieces. With years of experience in the artwork shipping and packing industry, we have developed a meticulous process that guarantees the utmost care and attention to detail," said Ahrens.
On-site High Value Art Packing and Shipping Services in Palm Beach, FL
Navis Pack & Ship's on-site packing services provide customers with the convenience of having a team come directly to the customer's location, eliminating the need for their customers to transport their artwork to a separate facility. This not only saves the customer time and effort but also reduces the risk of damage during transit.
From paintings and sculptures to antique furniture and delicate glasswork, Navis has the expertise to pack and ship a wide range of high-value art. "Our team uses top-of-the-line packing materials, including custom-made crates, foam padding, and temperature-controlled packaging, to ensure maximum protection against potential hazards such as vibrations, temperature changes, and impact," shared Ahrens.
What is the Best Way to Wrap and Ship an Oil on Canvas Painting?
Top 7 Tips on How to Wrap, Pack and Ship an Oil on Canvas Painting.
Wrap in acid free Glassine paper.
Protect with heavy duty, double wall corrugated sheets.
Wrap in two layers of large bubble, bubble wrap.
Placed in custom made, foam lined wood crate alone or with other paintings.
Safeguard Your Masterpieces: Choose a Reliable Pack and Ship Company.
Entrust your treasured artwork to professionals who understand the intricacies and delicacy involved in packing and transporting such valuable items.
Only use ISPM 15 stamped heat treated wood by a certified IPPC facility like Navis Pack & Ship when shipping internationally.
The International Plant Protection Convention (IPPC), which is governed by the Commission on Phytosanitary Measures (CPM), developed international Standards for Phytosanitary Measures No. 15 (ISPM 15). This measure specifically focuses on the requirements to treat wood materials of a thickness greater than 6mm, used to ship products between countries.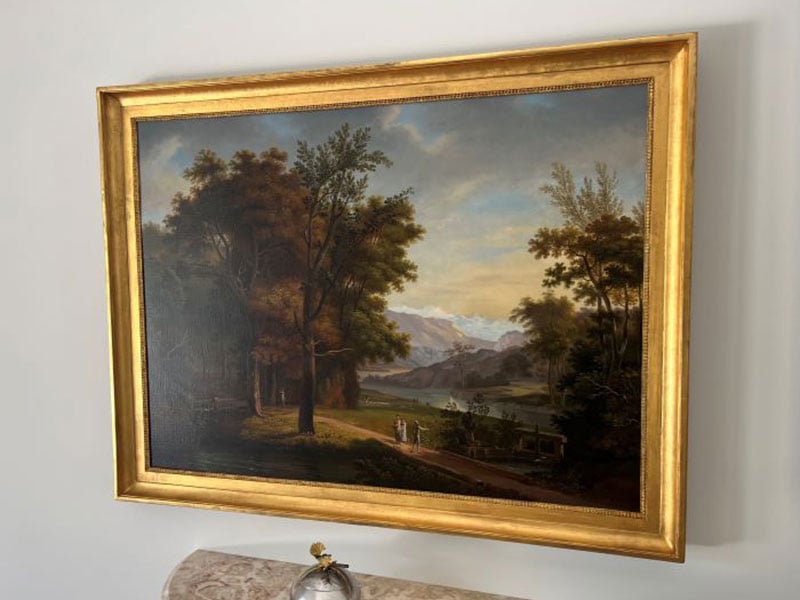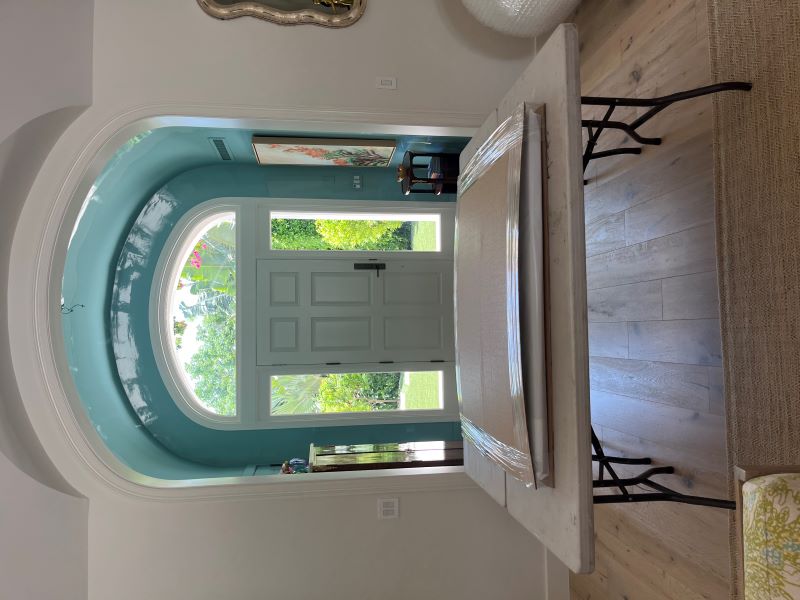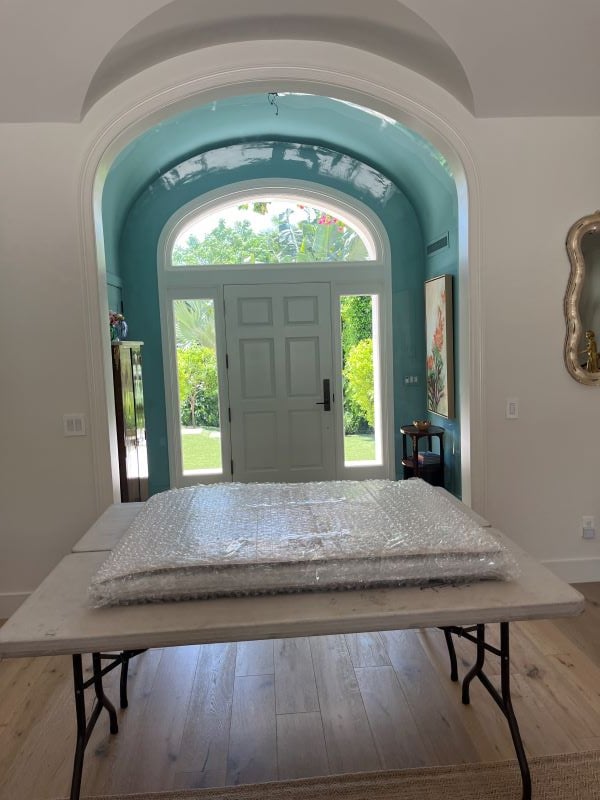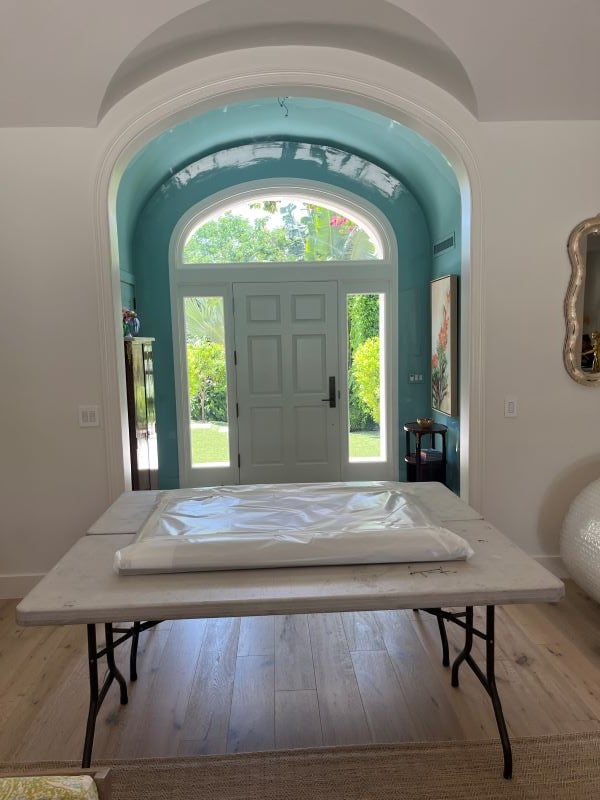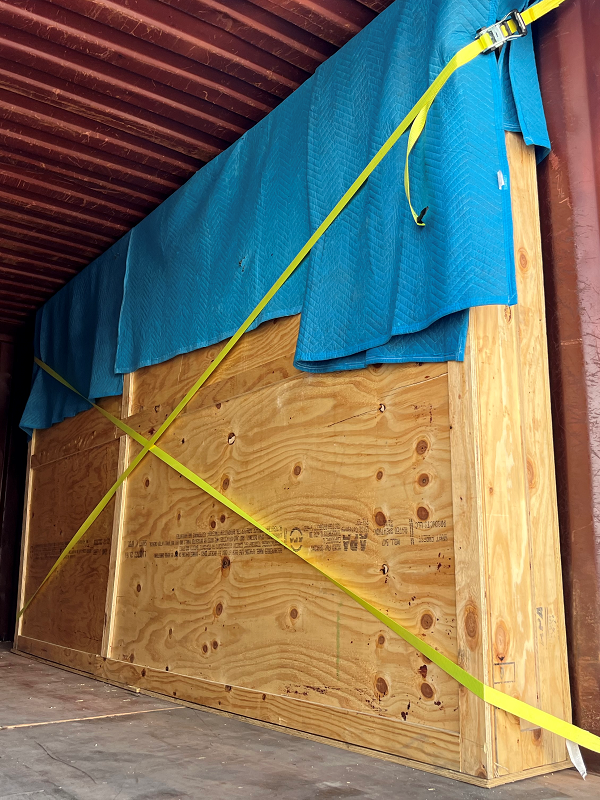 At every step of the packing process, Navis Pack & Ship experts in your location will prioritize clear communication and transparency. "We will work closely with you to understand your specific needs and requirements, ensuring that we tailor our approach accordingly. Whether you need temporary packing for an art exhibition or long-term packing for international shipping, we have you covered," said Ahrens.
Don't let the fear of damage deter you from showcasing or transporting your valuable artwork. Entrust the professional team at Navis Pack & Ship of West Palm Beach with your on-site high value art packing needs, and rest easy knowing that your prized possessions are in safe hands.
About Navis Pack & Ship of West Palm Beach, Florida
Navis Pack & Ship of West Palm Beach, Florida, is an independently owned and operated business in the expanding Navis network. Navis is the premiere provider of packing and shipping services for difficult-to- ship items in North America. The proprietors of this location - Andy & Wendy Ahrens - are fully certified under Navis' stringent training and operating requirements for packing, shipping, pickup and delivery of fragile, large, awkward and valuable goods.
CONTACT: Visit our site at Navis Pack and Ship of West Palm Beach, Florida, to learn more about our services and discuss how we can assist you in protecting your valuable art collection.
Andy & Wendy Ahrens
Navis Pack & Ship of West Palm Beach & South Florida
(561) 768-7978
[email protected]