Antique Shipping Services
Navis Pack & Ship specializes in the packing, crating, and shipping of all types of antiques.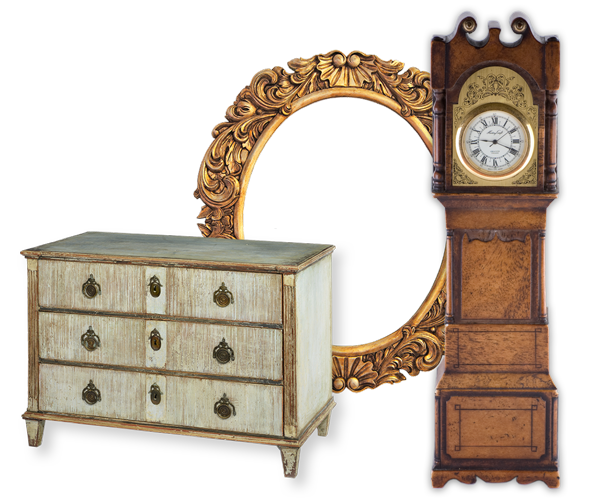 Experts in
Antique Shipping
Whether you're shipping heirloom furniture to family members, or need to ship to multiple beneficiaries in an estate distribution, our custom services will ensure your antiques will be packed, palletized / crated / boxed and shipped safely to any location worldwide. Whether you're shipping a statue, grandfather clock or a colonial desk, Navis gets it there with care.
We understand the packaging and shipping requirements for your delicate antiques. Based on more than 30 years of experience, the professional antique shippers at Navis Pack & Ship can put together a shipping quote which offers time-definite deliveries, superior packing, declared value coverage, and personalized tracking for peace of mind.
Antique Shipping Services
Custom crating and double wall corrugated containers for all types of antiques including furniture, artwork, sculpture, valuables and more.
Specialized packing materials and techniques, including Foam-In-Place, custom cushioning and blocking & bracing to secure your shipment.
Personalized quote for the cost of packing and shipping.
Declared value coverage up to any value based on your individual shipment needs.
Full service pickup in the U.S. and Canada.
Cost of shipping options include Next Day, 2nd Day, Deferred, Ground and Time Definite services worldwide.
International expertise that ensures your antiques' shipment meets complex customs regulations.
Destination services include standard and premium level white glove delivery to businesses and residences. (Check for availability at your destination.)